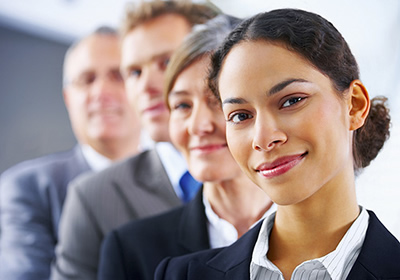 SERVICES
Corporate Service
Bryce Consulting offers a comprehensive range of human resource consulting services.
Classification and Compensation - This area of the practice includes the development, installation, and modification of all or part of an organization's classification plan and compensation program. Typical study results include compensation policy development; the preparation of class specifications and career ladders that are in compliance with the ADA; internal salary relationship analysis; external compensation surveys; and the development of a revised compensation plan.
Organizational and Management Review and Analysis/Workforce Planning - This practice area includes the review, analysis and development of organizational structure and reporting relationships, including the assessment and development of strategies to deal with succession planning issues. Specific tasks include detailed operational and organizational data collection, analysis of current systems and processes, and development of new or modified organizational and operational structures to create operational efficiencies, workload balance and appropriate staffing levels. Implementation includes facilitated processes with management, individual staff, and entire work groups to ensure the broadest understanding and success of the study recommendations.
Human Resources Systems - Typical assignments in this area result in the development or modification of the basic policy and administrative framework for the organization's human resource management system. Study results include the preparation of personnel rules, policies, and procedures, and employee handbooks.
Performance Appraisal - This service area involves the development and installation of comprehensive performance appraisal systems for both management and non-management staff. These systems are complete and include the necessary forms, procedure manuals, and the training of management and supervisory staff.